Summary
The Customer Insights report summarises how effective chasing is at a customer level by providing key statistics related to chasing performance. The report helps to identify where customers are not responding well to chasing activity so that appropriate action can be taken.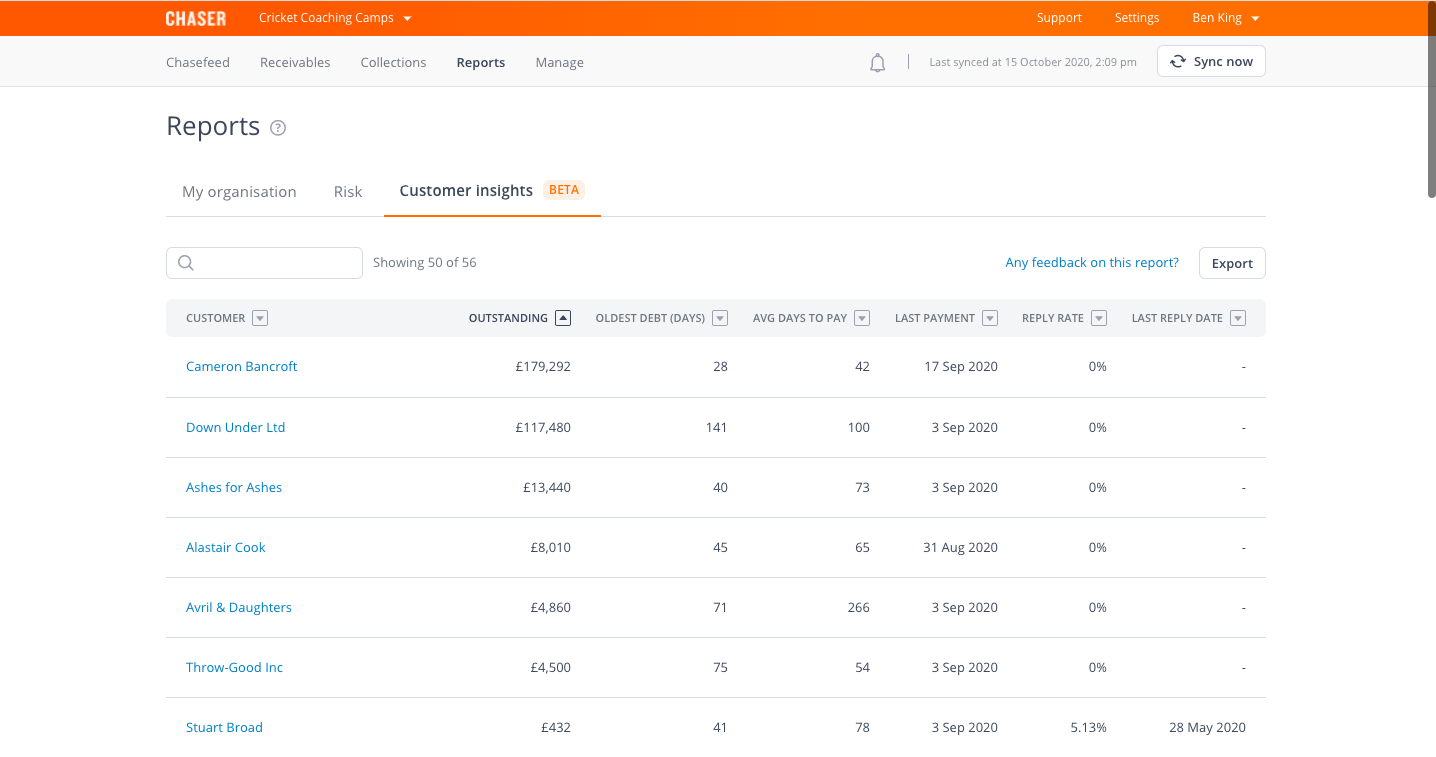 Column details
Customer Insights has the following columns:
Outstanding: Total amount outstanding for the customer.
Oldest debt (days): The oldest outstanding invoices age in days overdue.
Avg days to pay: The average amount of days after the due date that it has taken the customer to pay for invoices paid in the last six months.
Last payment: When this customer last made a payment for any invoice.
Reply rate: The percentage of chaser emails that the customer replied to in the last six months.
Last reply date: The date when this customer last replied to a chaser email.
Export
The report can be exported as a spreadsheet (.xlsx).