The Risk report shows a list of your customers, what proportion of your debt they make up and how close they are to reaching their credit limit. For more information on setting default and customer-specific credit limits click here.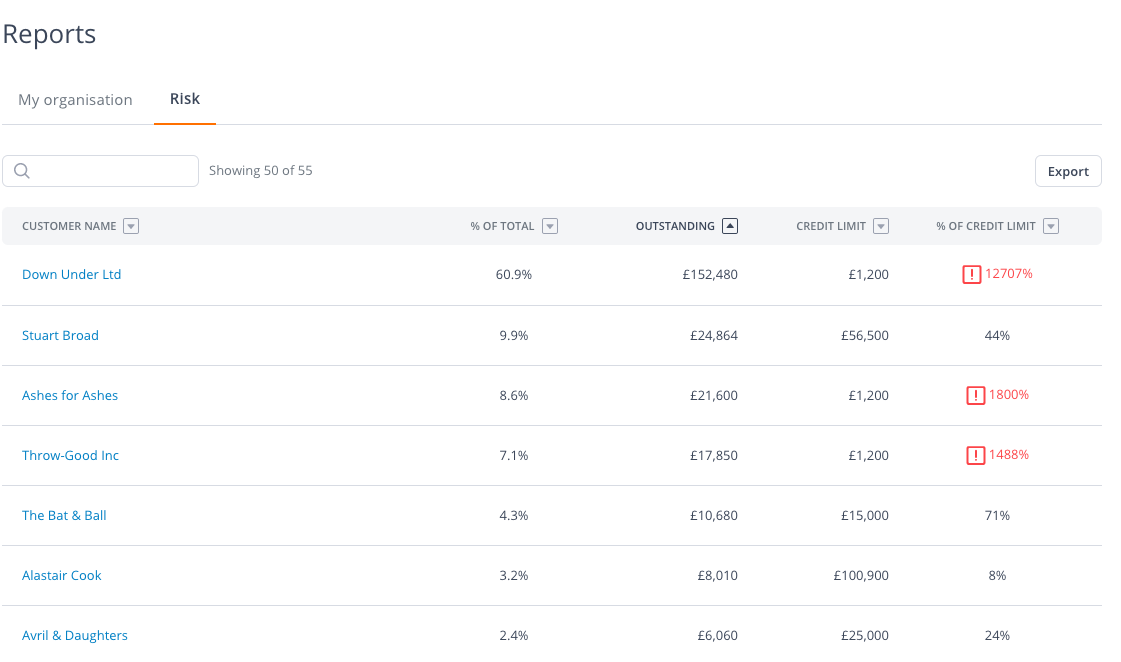 There are four columns in the report
Customer Name
% of Total: Of your current outstanding debt, what proportion of it is associated with this customer
Outstanding: The current outstanding debt for this customer, including before and after due invoices
Credit Limit: What is their assigned credit limit (this will be underlined if the customer has been assigned the default credit limit)
% of Credit Limit: How close they are to reaching/ exceeding their credit limit (If the credit limit has been exceeded, this will display in red)
Display
You can search the risk report using the search bar in the top left corner. This will also display the number of result in your search.
The risk report displays 50 rows per page, you can navigate to the next page using the arrows and numbers at the bottom.
To sort the risk report from A/Z or high/low select the small arrows next to the relevant column title.
Download
To export a CSV file of the risk report select 'Export' in the top right corner.