Filter, sort and manage all of your customers from the Customers tab in the Receivables page.
The customer page can be accessed through the Receivables page by clicking on a customer name.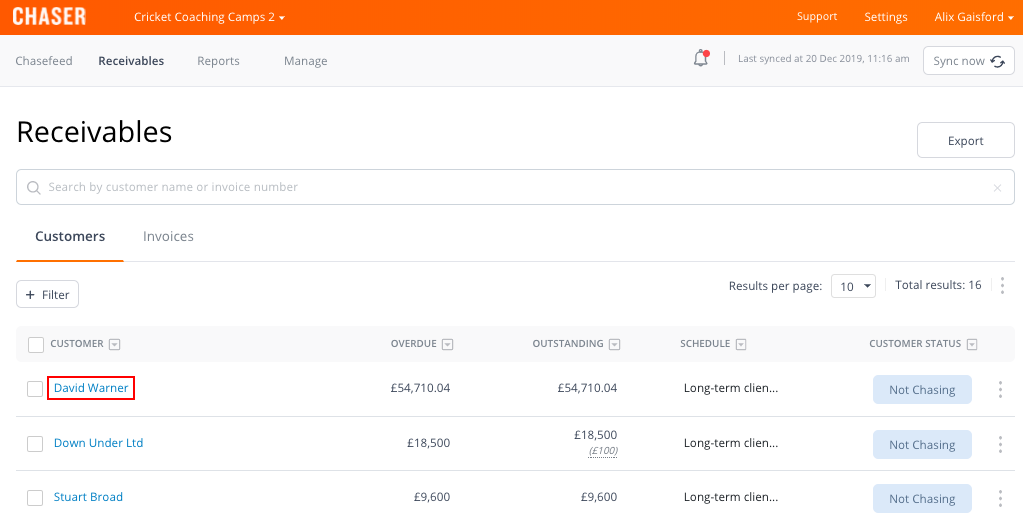 This will direct you to the customer page. This page provides you with up to date customer information including; contact information; which schedule they belong to; what invoices they have associated with them; how many chasers you have sent and any notes that have been added to their profile.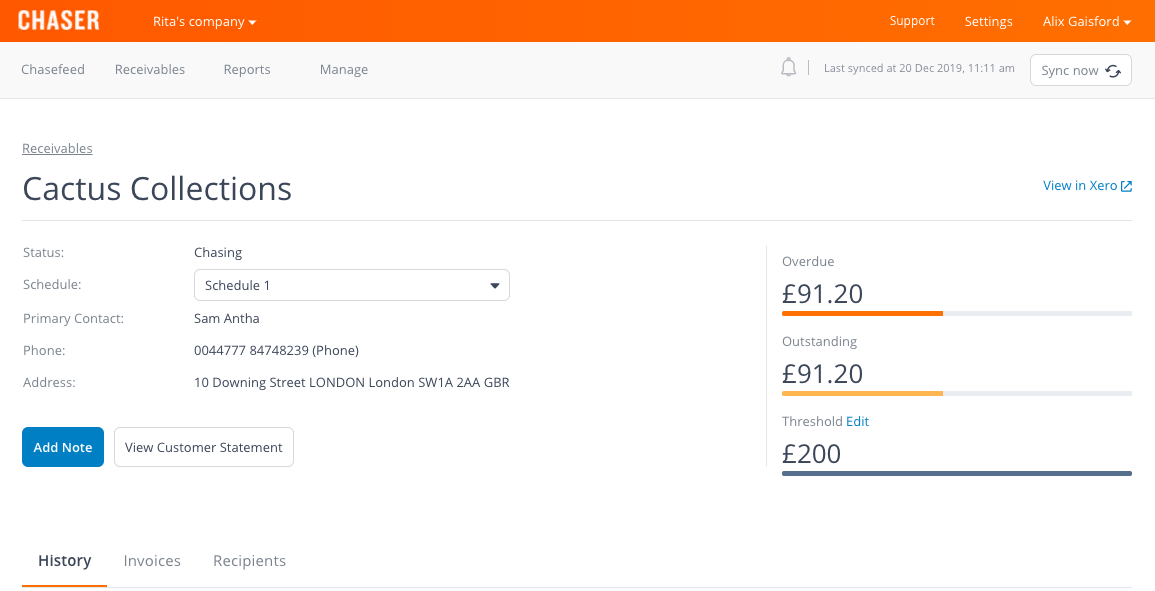 Contact information
The customer page pulls contact information through from your accounting system, including who the main contact is, phone & mobile numbers and their postal address.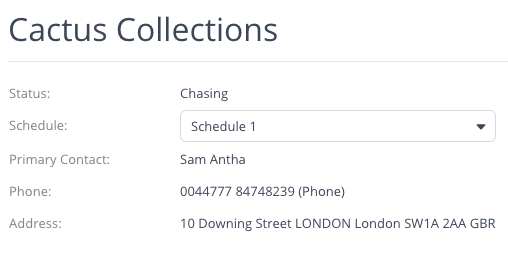 Overdue and outstanding
You will also see a representation of total outstanding and overdue amounts for the customer on the right, as well as any credit limits you have set. For more information on credit limits please click here.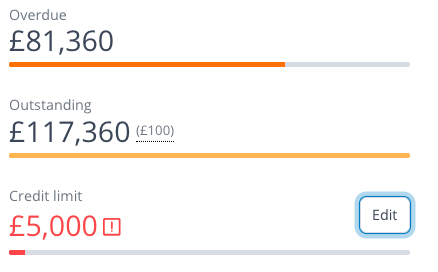 Note
You can add notes straight from this screen which will attach to the customer's profile and be visible through the history. To do this select the 'Add Note' button and enter your comments in the note module. Click 'Save note' to confirm.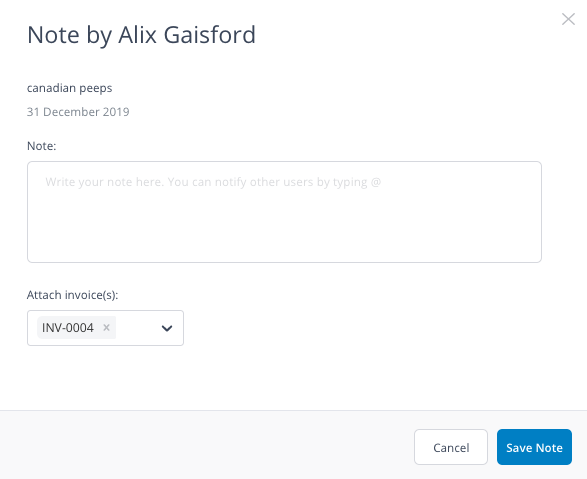 To attach a note to invoices use the dropdown menu under 'Attach invoices' and select the relevant invoices.
History
'History' is a log of all communication and notes for that customer. All notes added either at the customer or invoice level will be visible within the customer history. We also save the chasers and statement emails that you send and all the subsequent replies and responses in the thread.
To view any part of the history, click on the row you wish to expand: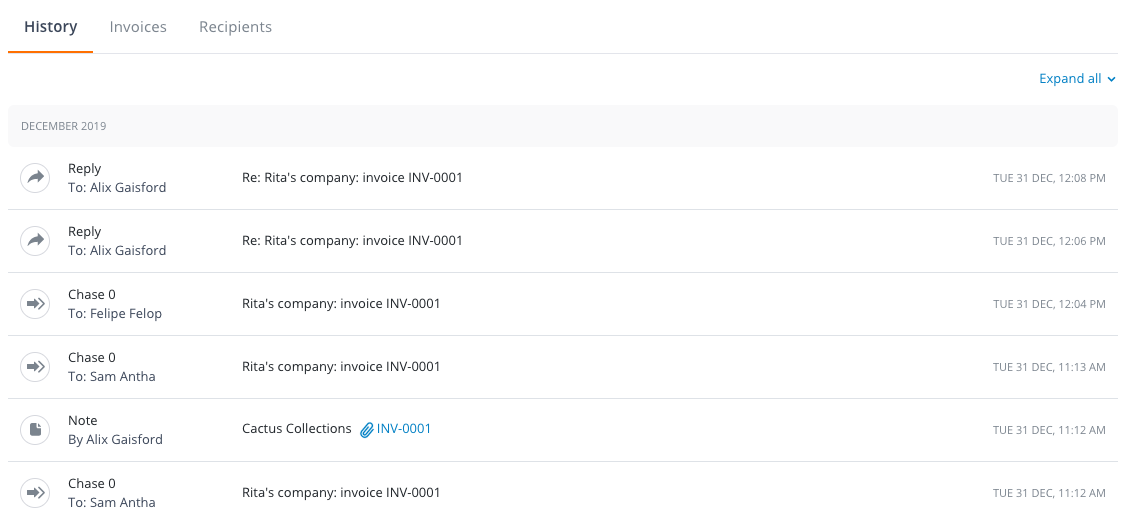 Invoices
The 'invoices' tab will show a mini-display of the invoices for that customer, this has similar functionality to the table which appears when searching the customer on the 'Invoices' main tab. For more information on this view our 'Receivables: Invoice View' article here.

Recipients
Recipients displays all of the contacts attached to this customer in your accounting system. You can select which customer contacts will receive automated chasers, escalated chaser and who will be cc'ed into communication. To add new contacts click the link to your accounting system.