Changing your organisation name
Any user of your account can change your organisation name in Chaser at any point.
Go to Settings > Organisation and enter your organisation's new name.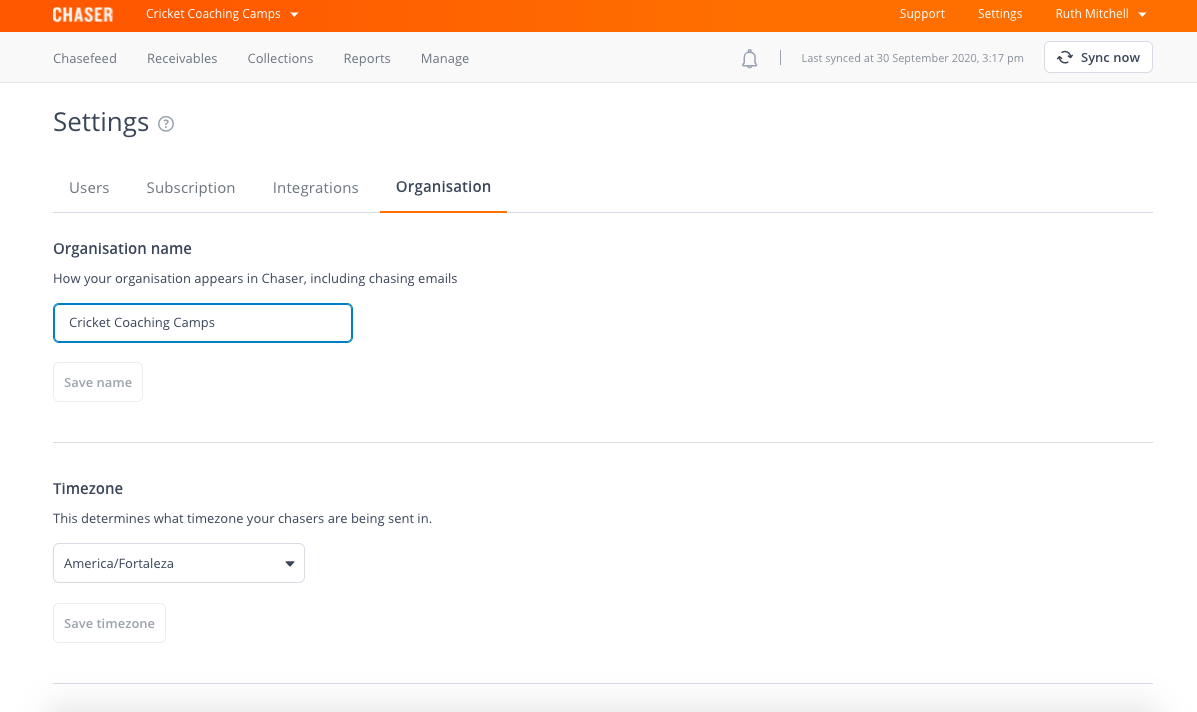 You should see this name change reflected instantly in the organisation dropdown menu, in the top-left hand corner of the navigation bar.
This name change will also be reflected in any chasers sent out that include the 'Our name' placeholder. However, this change will have no effect on your accounting system.