To access the notifications panel, click the bell symbol on the right side of the grey navigation bar. Your notifications panel displays reminders that you have set against invoices as they become overdue, and when other users have mentioned you in an invoice note.

When you have an 'unseen' notification, a number will appear next to the bell symbol to indicate how many notifications you have outstanding.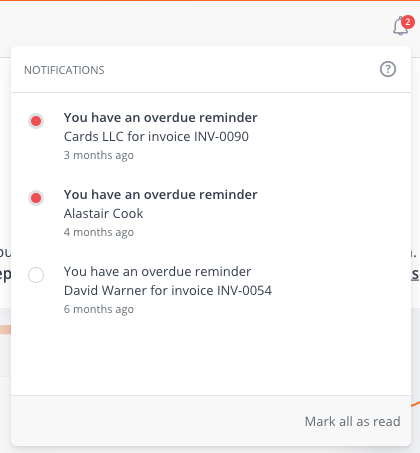 You can mark notifications as 'seen' by clicking the red bubble on the left of the notification, or by clicking 'Mark all as seen' at the bottom of the notifications panel.
Your notifications panel is specific to your user and organisation, meaning other users will not see your notifications.