It is possible to customise the PDF customer statements that can be attached to chasers (see more on chaser attachments here). Navigate to 'Manage' and then 'General' to customise your statements.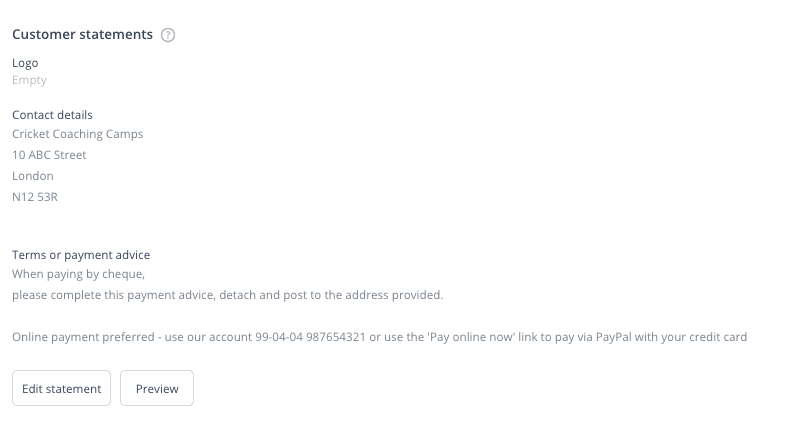 Edit statement
Select 'Edit statement' to open the below module and make changes: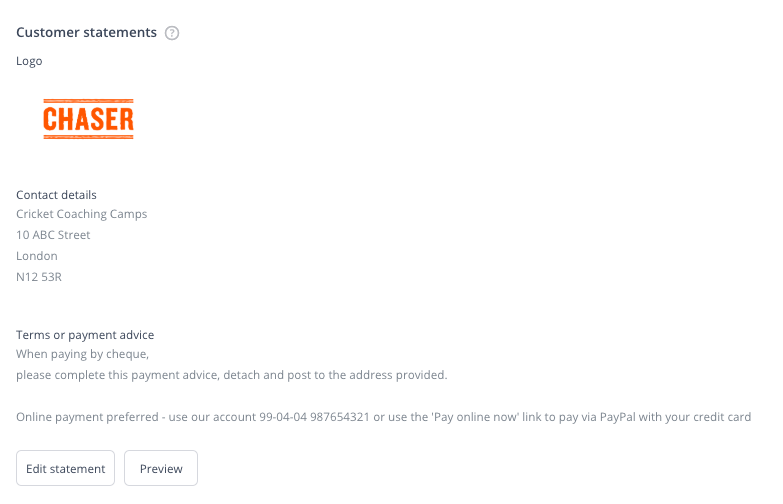 Uploading a logo
Upload a logo by clicking the 'upload logo' button, and then selecting 'Choose file' to upload an image of your logo. Your logo will be scaled to a maximum of 400px wide and 120px high. How your logo has scaled proportionally can be viewed within the logo box.
Choose to align left, or right will align the logo on your pdf statement.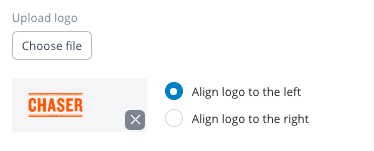 Contact details
Your contact details will appear at the top left of your customer statement, by default this will auto-fill your organisation name and address, but you can choose to add additional text if you wish.
Payment terms and advice
Payment terms and advice will appear beneath the invoice table on your PDF customer statement.
Preview statement
To open a PDF example of your statement select the 'Preview' button.