Any user of your PartnerHub account can delete client organisations.
Go to the three-point menu on the right-hand side of the clients table for the client you wish to delete > Select delete organisation > Confirm deletion.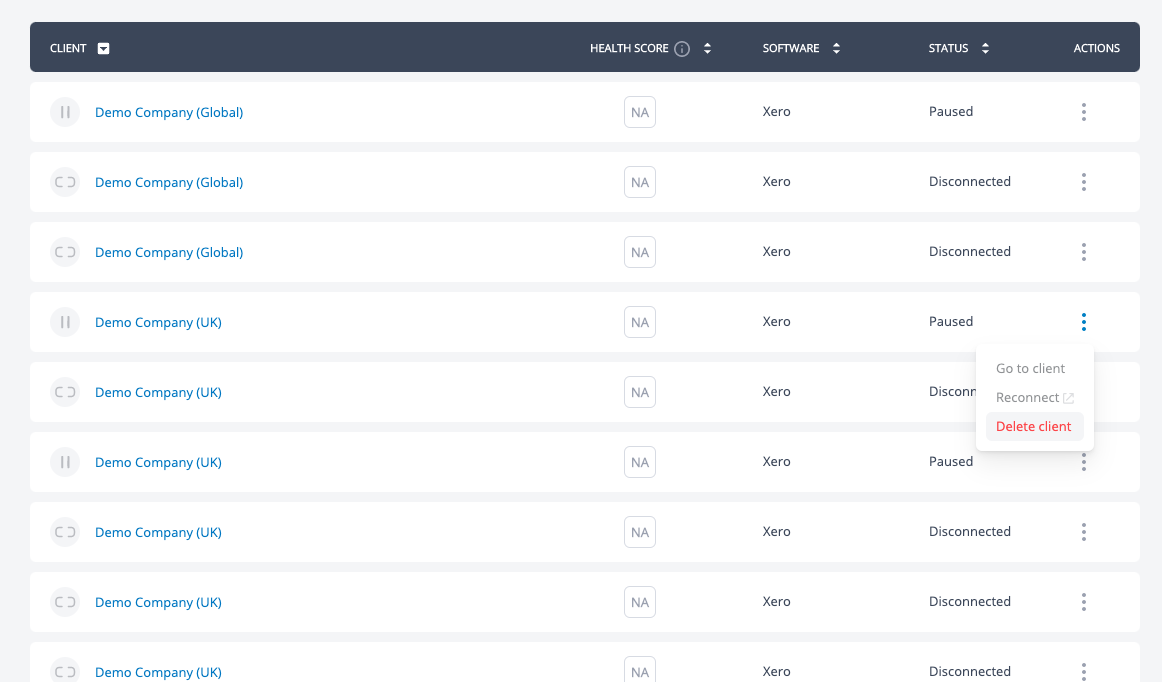 Neither your team nor your client will not be automatically notified of this deletion from Chaser.
If your client has been using their Chaser licence and chased during the month in which you deleted them, you will be charged for the use of this licence.
If you have any questions, please email support@chaserhq.com.