You can set reminders for notes added to invoices from the 'invoices page' or from the 'Chaser report'.
Reminders will notify you at a specified time in the future about a note that you added against an invoice. You will be notified via in-app notification, and via email when the reminder becomes due.
Reminders are set by clicking the 'add reminder' button on the pop-up for adding notes. You can then use the in-built calendar to select the date and time that you would like to receive the reminder.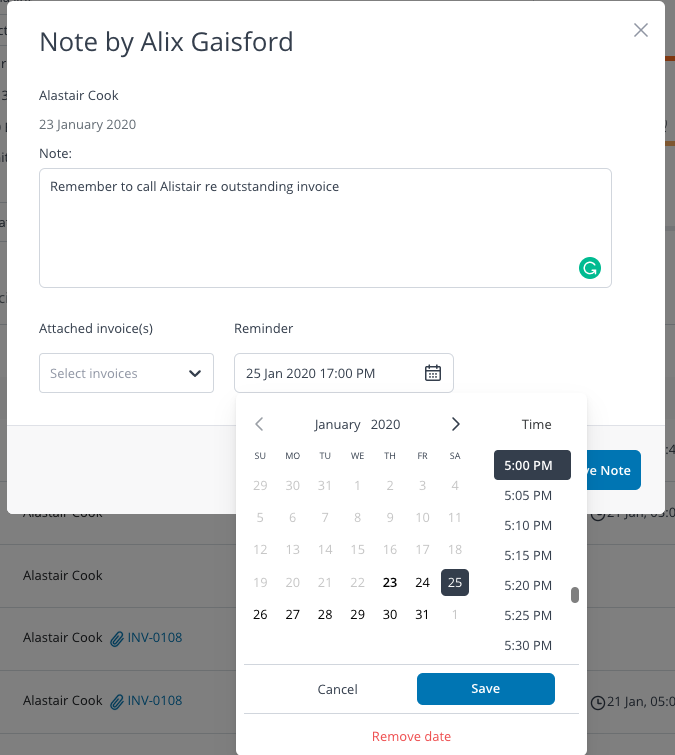 Reminders will be sent according to the timezone selected when you began chasing, specified in your 'timings'.
It is possible the change whether or not you receive notifications via email by changing your notification settings.