Tag colleagues and set reminders for yourself and your team for better organisation and collaboration.
Set reminders for notes added to invoices from the 'invoices page'. Reminders will notify you at a specified time in the future about a note you added against an invoice. You'll be notified via in-app notifications and by email.
Set a reminder by clicking 'Add note' when viewing a specific customer or invoice.
Click 'Add reminder' within the note popup.
Use the calendar to select the date and time you'd like to receive the reminder.
Click 'Save note'.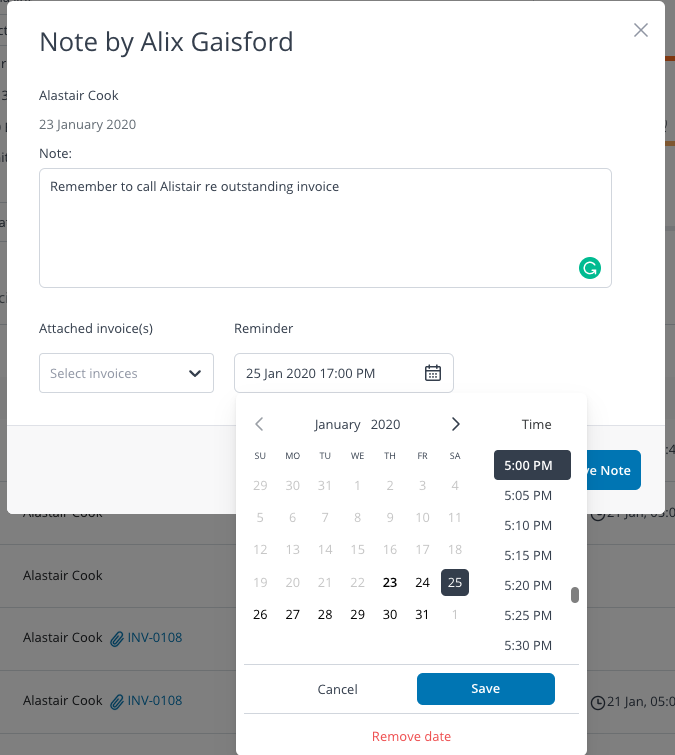 Reminders are sent according to the timezone you selected when you began chasing. You can view your timezone in your Timings and change it in your Organisation settings.
Change whether or not you receive notifications via email in your notification settings.