The quick view icon to the right of a customer or invoice allows you to access a preview of the last five notes, replies and responses associated with a customer or invoice.

The full entry will appear when you hover on the note icon in the dropdown.

Click the entry to access this in the full customer or invoice history.
If you would like to see notes older than the last five, click 'View full history' at the bottom of the dropdown.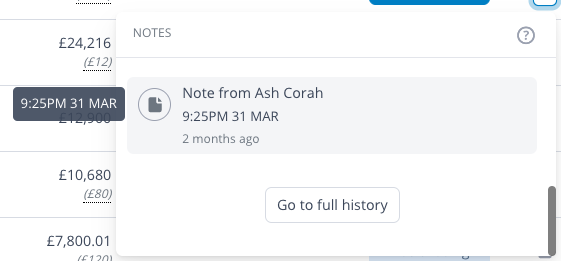 Please note: Replies and responses received before the 15th of May will not appear in the customer quick view. This is due to a change we made in how these were logged.